Browse Items (113 total)
This is a photo of two CORE founders, George Houser (standing right in beige jacket, goatee) and James Robinson (standing left, red cap).

Both have much in common in terms of their long and dedicated histories as activists. Both men also served…
This is a photo of Harlem CORE chairmen Cyril Boynes, Jr. (center, mutton chops) and George Holmes (far left) being arrested in 1984 with one time United States Presidential candidate Rev. Al Sharpton (right). They were protesting the newly increased…
This is the 1961 arrest photo for Percy Sutton as a Freedom Rider in Jackson, Mississippi. At the time, he was 40 years old.
When New York CORE first came to 125th street at the end of 1961, they shared their office floor with the New York chapter…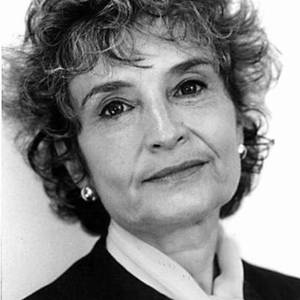 This is a photo of New York CORE member, Ruth Moskowitz, as a New York State Supreme Court in Brooklyn. Her father was city councilman Julius Moskowitz.
Well known for sticking up for 'the little people' against even the most powerful including…
This is the 1961 arrest photo for New York CORE member Ruth Moskowitz as a Freedom Rider in Jackson, Mississippi. At the time, she was 25 years old.

Originally from Brooklyn, she first joined CORE as a Freedom Rider and served a few weeks in…
This is the 1961 arrest photo for New York CORE Mary Hamilton as a Freedom Rider in Jackson, Mississippi. At the time, she was 25 years old.

A Black woman, she would joke that she was 'light enough to pass' in her oral history interview when…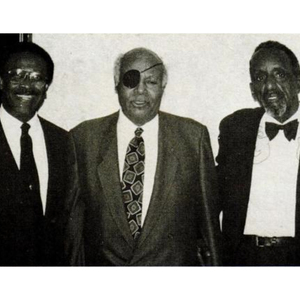 This is a 1993 photo of Harlem CORE member Donald Elfe (left) with CORE founder James Farmer (center) and Prof. Preston Wilcox, sociologist at Columbia University, 'Known as "the father of school decentralization" in New York City, and "the leading…
This is a photo of Harlem CORE member Quincy Boykin.

A Vietnam Vet, he received his B.A. in history from Lehman College/CUNY. He also served as the Vice Chairman of the Manhattan chapter of the New York Black Political Assembly, an outgrowth of…
This is a photo of Harlem CORE members Quincy Boykin, 'the big man' (left), Ron Shane (center) with Harlem CORE chairman Jerome Smith, early 1970's. They were all nationalists.
This is a 1976 campaign ad for Harlem CORE member Waverly Howard.
The Harlem born and raised Howard was an associate member of the the chapter when it was still an integrationist organization. Here, he serves as an example of the Harlem CORE…
Proudly powered by Omeka.